Psychologists have been conducting happiness test for years. But they still don't understand what constitutes true happiness. They do know the following things: the most important resource in life is relationships; money is not a factor in our overall happiness, and people are happiest when they spend time with family members or friends.
What Is Happiness?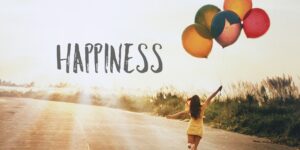 When psychologists study levels of happiness, they typically examine people's self-reported moods. The researchers look for a correlation between a person's mood and his or her mental health at a given point in time.
One intriguing approach to studying happiness is by looking at how happy people seem at different points in their lives according to the recollections of others who knew them well.
Different Types Of Happiness
There are many different types of happiness including:
•Subjective well-being (SWB) – A general sense of life satisfaction, with three components: affective (positive/negative mood), cognitive (life satisfaction or perceived quality of life), and motivational (goals pursuit). As an example, SWB is associated with better health outcomes.
•Hedonic well-being – Happiness derived from the gratification of desires and needs, with the absence of unpleasant emotions.
•Emotional well-being (EWB) – According to Jason Rentfrow and colleagues (2008), EWB comprises positive feelings (e.g., joy, enthusiasm, love) and high energy; negative feelings (e.g., anger, anxiety, sadness) and low energy; approach motivation (e.g., curiosity, enthusiasm for opportunities); avoidance motivation (e.g., fear, worry); and physiological activity (e.g., muscle tension, rate of breathing).
•Eudaimonic well-being – Happiness that comes from achieving your full potential as a person.
Benefits Of Being Happy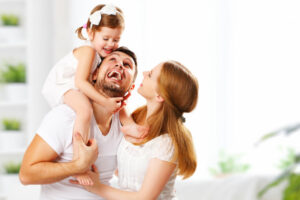 Standard benefits:
Feeling happier
Less anxiety and depression
Lower risk of heart disease, stroke, cancer, diabetes, and Alzheimer's Disease
Emotional benefits:
A better mood every day
Feeling more hopeful about the future
More enthusiasm

 for life

Feeling more enthusiastic about what you do in life
Better relationships with others
You feel more positive about yourself and the people around you. This can help to strengthen existing relationships and build new ones.
The benefits of happiness are not just emotional. They also have cognitive benefits too. These include benefits to memory, attention span, and even creativity.
Understanding Happiness Test
A happiness test is a psychological tool that is used to measure a person's overall happiness. The test consists of a series of questions that are designed to gauge a person's emotional state and satisfaction with life. The test can be used to help identify factors that may be contributing to a person's unhappiness, and it can also be used as a tool for helping people to find ways to increase their happiness levels.
People often take the happiness test in order to help them to determine whether or not they should seek additional psychological treatment for depression and other conditions that can be linked with low levels of happiness. It is also used as a diagnostic tool by medical professionals, who may use the results of the test to help them to determine whether or not a patient needs treatment for depression.
Sample Questions For Happiness Test
1. How often do you feel happy?
2. How often are you able to find pleasure in the things that you do?
3. How often are your interests and hobbies interesting to you?
4. Over the course of the day, how often do you feel full of energy?
5. How often are you satisfied with your life?
6. How often do you feel useful and wanted?
7. Are your feelings easily hurt?
8. How often are you able to laugh and see the funny side of things?
9. How often do your family and friends sincerely ask how you are feeling and really want to know?
10. How often do you go out of your way to do things for other people?
11. How often do you feel close to people?
12. How often are you happy doing the things that you have to do?
13. Over the course of a typical day, how would you describe your level of energy?
14. How often do you feel that life is wonderful, full of opportunities and exciting adventures?
15. During the past week have you been a happy person?
16. How often do you feel loved?
17. In general, how would you describe your emotional health?
18. During the last month, how much of your time was spent in a state of worry or low spirits?
19. Over the course of the last 30 days, how often did you feel calm and peaceful?
20. How often do you eat tasty food that you enjoy?
Answers Of Happiness Test
The answers that you provide should be based on how you would answer them under normal circumstances. Do not take the test when you are feeling low or depressed, as this can affect the results of your test. For best results, wait until you are feeling happy and content before taking the test. The questions included in the test are open-ended, and they do not have right or wrong answers. This makes it easier to reflect honestly on your happiness levels.
If more than 4 answers are negative and you are feeling down about your answers, please seek professional guidance.
When these answers are averaged, they will provide you with a happiness score. Most people have an average happiness score of between 6 and 12 points. If your final score is below 6, it may be beneficial to consider ways that you can increase your levels of happiness by adding more positive activities into your life.
If you scored above 12, it is likely that you have a very healthy level of happiness in your life. However, if you wish to increase your score even further, this can be done through a variety of positive activities including spending time with friends and family, exercising regularly, and participating in meaningful hobbies.
Purpose Of Happiness Test

The purpose of this test is to demonstrate the importance of asking yourself these questions often. They should be asked in an honest and reflective way. The answers you give will not always be the same, but they should reflect your current feelings at that time. Most importantly, how you answer these questions can help you determine how often you feel happiness in your life.
Reasons Of Unhappiness
There could be several reasons why you might feel unhappy. These could be-
Standard reasons:
Stress
Unhealthy relationships (especially with significant others)
High expectations on oneself and/or others
Emotional Reasons:
Loss of a loved one
A recent crisis or trauma
Not feeling appreciated or cared for by the people around you. This could include friends, family, or your significant other.
A lack of meaning in your life. This could be caused by a number of factors including the quality of your job, relationships, and interest in what you do on a daily basis.
Cognitive reasons:
Mental health problems such as anxiety or depression
An excessively busy lifestyle can make it difficult to make time for yourself and the important people in your life.
A lack of exercise
Poor sleep patterns, can reduce memory function and increase stress levels
If you think any of these reasons are coming in your way of happiness. Then consider how you can eliminate these sources of unhappiness in your life. And find ways to happiness again.
Why Are Some People Happier Than Others?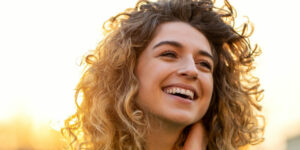 There are many reasons why some people are naturally happier than others. This can be related to genetics, personality type, or even social culture. There are many factors involved in how happy we are every day, and these factors will often influence the results in the happiness test too.
Family And Friends
People who have a strong social network (including family and friends) tend to score better in the happiness test. This is not always about having lots of different people around; it can also be related to quality rather than quantity. For example, if you have only one good friend but they make you feel very happy and valued, this is likely to be more beneficial than having lots of friends who do not contribute much to your mood.
Positive Thinking
People who are generally more optimistic also tend to score higher on the happiness test. This does not mean that they do not experience negative emotions, but it does suggest that they are better able to bounce back from challenging situations too. People who are naturally optimistic often find that their mood tends to be influenced by other positive factors around them, whereas people who are naturally pessimistic tend to have a more negative outlook.
Hobbies and Interests
People who participate in meaningful hobbies or activities on a regular basis tend to score better in the happiness test. It does not matter what you choose, as long as it is something that helps you feel good about yourself. Helping other people also has an impact on your happiness, although it might not be as beneficial if the person you are helping is a constant drain on your energy or mood.
Clusters of Personality Traits
Some people will score better than others on the happiness test because they cluster with certain personality types. For example, if you are more neurotic (high neuroticism), introverted (low extraversion), have high levels of anxiety, or are more self-critical, this can sometimes lead to lower scores in the happiness test.
However, it is important not to let your personality type hold you back from trying to achieve happiness. Feeling unhappy because you do not feel that things are going right is normal; however, if you are feeling unhappy every day, it might be time to seek out some happiness.
Ways To Become Happier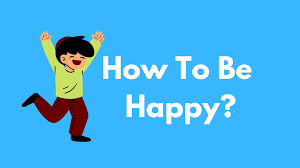 There are many ways to become happier in your life. You can start by adding more positive activities to your routine. This can include spending time with friends and family, exercising regularly, and participating in meaningful hobbies.
Take Care Of Yourself
You can also increase your happiness levels by taking care of yourself emotionally. This includes learning how to manage stress, setting boundaries, and dealing with difficult emotions in a healthy way.
Identify Your Passion
It is also important to focus on the things that make you happy. This includes identifying your passions and interests and finding ways to incorporate them into your life. You can also find happiness by volunteering your time to help others, and by being grateful for the good things that you have in your life.
Self-care
Finally, a healthy amount of self-care can go a long way in increasing your happiness levels. Taking the time to give yourself permission to relax and have fun is one of the best things you can do for your overall health and well-being.
Happiness is an ongoing journey. It requires our ongoing attention and effort, especially when things are difficult or stressful. However, this short-term suffering is often worth it for the long-term benefits of increased happiness levels. There is no magic recipe for increasing happiness; everyone has different needs and desires that will influence how they pursue their happiness goals.
Self-reflection
However, there are many things that we can all do to become happier in our lives. This often takes self-reflection and awareness of what is involved in our own happiness levels. Finding ways to incorporate healthy habits into your life (such as exercise or meditation) is also important. Finally, spending time with friends and family can be one of the most rewarding ways to increase your happiness levels.
Spending Time With Your Family
Spending time with family is one of the best ways to boost your happiness levels. This can be as simple as inviting them around for dinner or perhaps taking part in a fun activity together such as going out for the day.
Being Happy At Work
It is also important that we find meaning and purpose in our work. We all derive a sense of happiness from different things, and one person might find that their perfect job involves a lot of creative writing while for another person it might be working in a factory.
Community And Volunteering
In this highly interconnected world, we all want to contribute to the well-being of others. Volunteering your time can often make you feel happier and more fulfilled. It is also important to find ways of giving back to your community, even if it means starting a small garden in front of your house or babysitting for a single parent in the local area.
Keeping Your Expectations Realistic
It is true that if you expect very little, then whatever life gives you will seem like the good life. But at the same time, expecting too little can mean denying yourself opportunities for personal growth and happiness. Once you start expecting more from life, it is only natural that some of those expectations will not be met. However, even when your expectations are not met, the process of setting and then working toward goals can create a sense of meaning and purpose in life.
Making Positive Choices
Happiness means making choices and decisions about what you want to do with your life. You can think of these choices as either taking you closer to happiness or further away from it. For example, if you have a strong desire to stay at home and play video games all day, then that might bring temporary pleasure but not happiness in the long run. On the other hand, if you stop making excuses and take the plunge to do what you really want to do, then happiness awaits you.
Before You Make A Choice
It's important to consider your options before making any decisions. Think about what is really best for you and how happiness may factor into that choice. There are no right or wrong choices when it comes to happiness; there are just choices that might bring you more happiness or less.
Happiness is something that we should all strive for. It might seem like an unattainable goal, but everyone can achieve happiness to some extent, even if it's different levels. The key to being happy is not just about seeking pleasure; it involves accepting the world as it is and finding our place within it too. Being happy does not mean that life is perfect, but it does mean that you will enjoy the good things in life more when they happen.
Conclusion
Taking the happiness test is a great way to start your journey to greater happiness. The quiz measures different aspects of your life that contribute to your overall happiness, and it can help you identify areas where you need to make some changes. By understanding what makes you happy, you can work on incorporating more joyful activities into your daily routine. Don't forget that small steps lead to big changes – so don't be discouraged if you don't see dramatic results overnight. Start with one change and work from there. What are you waiting for? Take the happiness test today!
A Word From Therapy Mantra
Your mental health — Your psychological, emotional, and social well-being — has an impact on every aspect of your life. Positive mental health essentially allows you to effectively deal with life's everyday challenges.
At TherapyMantra, we have a team of therapists who provide affordable online therapy to assist you with issues such as depression, anxiety, stress, workplace Issues, addiction, relationship, OCD, LGBTQ, and PTSD. You can book a free therapy or download our free Android or iOS app.