Consult online with best Therapist
Get the Best Help for Mental Health
TherapyMantra is here to help you on your path to recovery from mental health issues. We match you with the best Dialectical behavioral therapists available 24/7 via video call or messages.
Dialectical Behavioral Therapists
We assign the best counselors experienced in DBT based on your needs.
Affordable and Effective
Our online sessions are 90% less expensive than in-person therapy, available 24/7.
Self-Care for Mental Health Issues
We offer ongoing Self-Harm support through self-care tools, teen help videos, chat groups, meditations, breathing exercises, and other resources.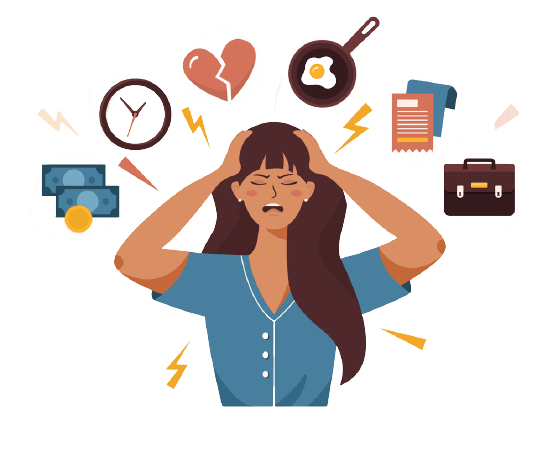 Wondering if it's just a phase or something more? Take our Free online mental health tests to find out?
How it works?
You are matched with a DBT counselor based on your needs and preferences. You get a secure "therapy room" where you can communicate with your counselor via chat or phone. You can write or talk about mental health issues & ask questions to deal with Mental health issues.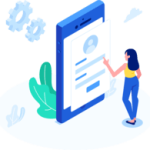 Register for DBT
Simply complete a 5-minute online form to tell us about your mental health issues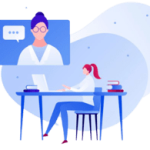 Consult with your Dialectical Behavioral Therapist
We connect you with DBT counselors who are available 24/7 based on your preferences and needs.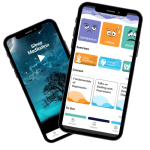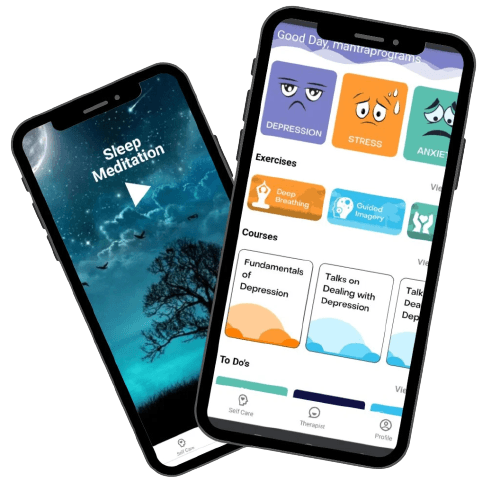 Connect to Our App
Apart from Video/chat sessions, our app offers self-care tools, videos, and meditations to help you deal with your mental health issues.
Best Dialectical Behavioral Therapists
Positive conversations, exercises, and meditations are used by TherapyMantra psychologists to help you deal with mental health issues. Our mental health issues therapists outperform traditional counseling as you get matched from a pool of 500+ mental health counselors, who offer 24/7 unrestricted private chat.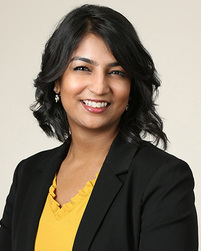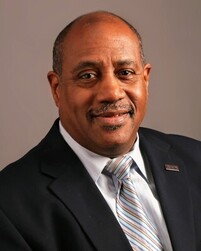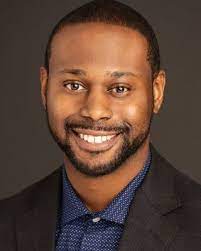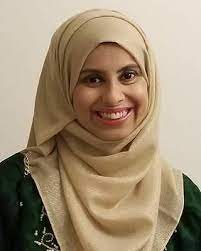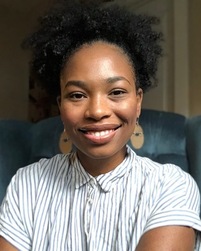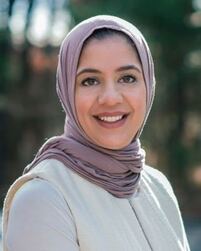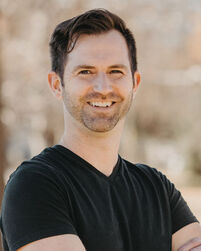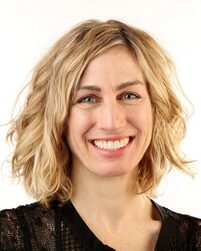 DBT means Dialectical behavioral therapy. DBT is a therapeutic approach that was developed by Marsha Linehan. This treatment has been proven effective in treating several emotional disorders, such as borderline personality disorder and chronic depression. In fact, this form of therapy has been classified as the "Gold Standard" for evidence-based treatments for these types of disorders. The goal behind DBT is to help individuals who have issues controlling their emotions learn how to manage them more effectively through certain techniques and tools that are taught within sessions with a therapist or counselor using this type of treatment.
This therapy approach is based on the idea that individuals with emotional disorders tend to have problems regulating their emotions. This can lead to a number of negative consequences in their lives, such as unstable relationships, substance abuse, and self-harm behaviors. DBT aims to help these individuals learn how to better manage their emotions through skills training and support from therapists or counselors who use this treatment approach.
This type of therapy is typically long-term treatment. The first few sessions are focused on setting goals and expectations, as well as establishing an effective working relationship with the therapist or counselor who will be using this approach to treat their emotional disorders.
DBT takes place over a period of two phases
Core Mindfulness Skills Training (CMS)

Emotion Regulation Skills Training (ERST).
In Core Mindfulness training, Dialectical behavioral therapists help clients learn how to become more aware of things that influence them emotionally, such as thoughts, feelings, memories, behaviors, etc., so they can better understand themselves in order to "accept" these parts of themselves unconditionally without judgment. This helps individuals develop skills for coping with uncomfortable emotions in a healthy way.
The Emotion Regulation Skills Training phase of DBT helps individuals learn how to identify, understand and regulate their emotions. This includes skills for coping with uncomfortable feelings in a constructive way, as well as strategies for reducing the intensity of painful emotions.
Both phases of this therapy approach involve learning new skills and practicing them in session so they can be used effectively in everyday life. Therapists or counselors who use DBT typically provide support between sessions to help clients apply these skills in their lives outside of treatment.
Sessions of DBT are typically around two hours long and occur once a week. However, in some cases, they may be more frequent if needed. The sessions are usually divided into four parts:
Individual Therapy
In individual therapy, clients meet one-on-one with their therapist or counselor to discuss the progress they are making in the treatment and to work on goals.
Group Therapy
In group therapy, clients meet with a therapist and a small group of other individuals who are also receiving DBT. This is an opportunity for clients to share their experiences, give and receive support from others, and learn new skills.
Skills Training
In skills training, clients learn and practice new skills that are taught in DBT. These include both Core Mindfulness Skills Training (CMS) and Emotion Regulation Skills Training (ERST).
Phone Coaching
Phone coaching is a way for therapists or counselors to provide support between sessions when needed. This can be done through phone calls, text messages, or email exchanges.
What Types of Issues Can Be Treated With DBT?
DBT has been found to be effective in treating several different types of emotional disorders. Some of these are:
Borderline Personality Disorder
This therapy can treat the intense emotions and unstable relationships that are often associated with a borderline personality disorder. This therapy approach also helps individuals with this disorder learn how to better regulate their emotions.
Chronic Depression
This therapy can be beneficial in the treatment of chronic depression due to its focus on helping people who have issues regulating their emotions. Individuals who suffer from depression that is"t linked directly to another mental health issue, such as BPD or anxiety disorder, may benefit most from DBT. This is because it is primarily focused on emotional regulation and management skills.
Anxiety Disorders
This includes disorders like Generalized Anxiety Disorder (GAD) and Obsessive-Compulsive Disorder (OCD). Since these types of disorders are characterized by intense fear or worry about everyday things, DBT focuses mainly on teaching techniques for coping with these negative thoughts and emotions.
Eating Disorders
DBT can be helpful in the treatment of eating disorders like Anorexia Nervosa and Bulimia Nervosa because it helps individuals learn how to manage their emotions in a healthy way. This therapy also provides support from therapists or counselors who are familiar with the challenges that come with these types of disorders.
Substance Abuse
This type of therapy has been shown to be effective in helping people who struggle with substance abuse issues. DBT teaches individuals how to cope with difficult emotions without using drugs or alcohol as a means of self-medication.
Self-Harm Behaviors
Many people who engage in self-harm behaviors do so as a way to deal with intense emotions. DBT helps individuals learn how to manage these difficult feelings in a healthier way, eliminating the need for self-harm.
DBT is an evidence-based treatment approach, which means that there is research to support its effectiveness in treating various emotional disorders
People who have completed DBT report that they are better able to manage their emotions and take control of their lives. They also say this type of treatment has made a positive impact on the relationships in their lives, as well as helped them develop more effective coping skills for life's challenges.
How To Find a Dialectical Behavioral Therapist?
TherapyMantra can help you find a DBT  therapist near you. We have over 500+ therapists listed on our therapist directory. You can follow the following steps to find a good Dialectical behavioral therapist:
First, ask your family doctor or anyone else you are seeing for a referral for a mental health therapist. 

The next thing you'll want to do is ask your friends and loved ones for referrals.

The next thing you'll want to do is look online. There are many websites that help people find therapists in their area who can treat things like mental health issues.
10,000+ Happy & Healed patients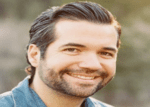 "I was suffering from depression all my life. Even after visiting a lot of counselors, I didn't get the results. TherapyMantra came to my rescue as the therapist here performed helped me to recover. They used DBT counseling that proved to be very beneficial for me.  "
Kevin,
1 year on TherapyMantra
Take a free emotional assessment today! Know how you feel.
Do you think you might be suffering from depression, anxiety, stress, or any other issue? Take our free emotional assessment today and find out! This quick and easy test will help you to understand more about how you're feeling, and give you some insight into what might be going on.
Free Emotional Assessment