Consult online with best Therapist
Get the best help for Parenting

TherapyMantra is here to help you on your path to good Parenting. We match you with the best Parenting Therapists available 24/7 via video call or messages.
Match with Parenting Therapists
We assign the best counselors experienced in Parenting issues based on your needs.
Affordable and Effective
Our online sessions are 90% less expensive than in-person therapy, available 24/7.
Self-Care for Parenting
We offer ongoing parenting support through self-care tools, Parenting help videos, chat groups, meditations, breathing exercises, and other resources.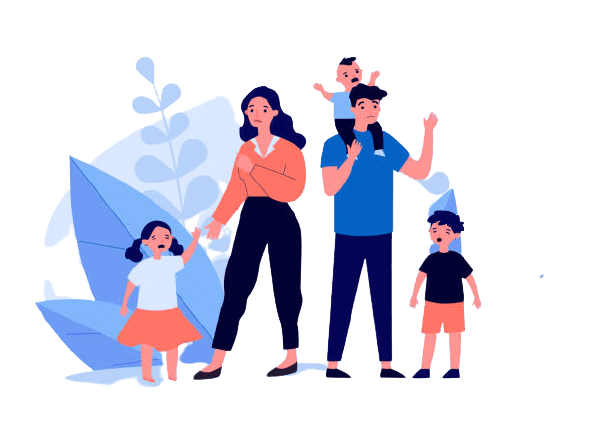 Wondering if it's just a phase or something more? Take our Free online Parenting Test to find out?
How it works?
You are matched with a parenting counselor based on your needs and preferences. You get a secure "therapy room" where you can communicate with your counselor via chat or phone. You can write or talk about Parenting issues & ask questions to deal with Parenting Issues.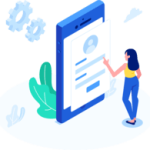 Register for Parenting Counseling
Simply complete a 5-minute online form to tell us about your Parenting Issues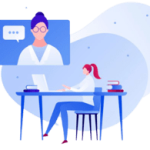 Consult with your Parenting Counselor
We connect you with Parenting Counselors who are available 24/7 based on your preferences and needs.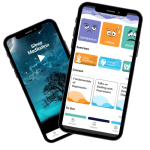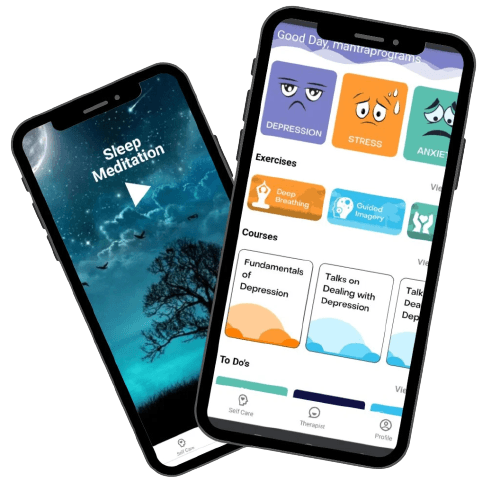 Connect to Our App
Apart from Video/chat sessions, our app offers self-care tools, videos, and meditations to help you deal with your Parenting Issues.
Best Parenting Counselors
Positive conversations, exercises, and meditations are used by TherapyMantra psychologists to help you deal with parenting issues. Our Parenting Counselors outperform traditional counseling as you get matched from a pool of 500+ Parenting Counsellors, who offer 24/7 unrestricted private chat.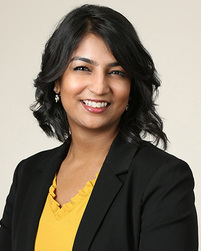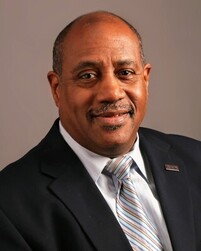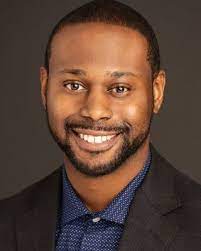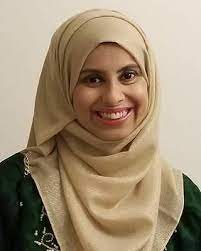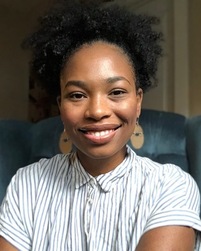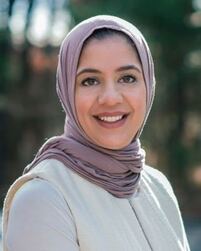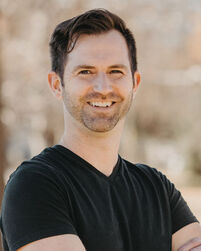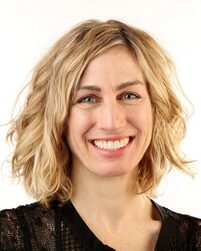 What are Parenting Issues?
Parenting issues are any problem or concern that arises while a parent is raising a child. These issues may be temporary, difficult but resolvable, or chronic and unresolvable. Parenting issues may also include situations where a parent is not able to form a healthy, nurturing relationship with their child.
Some examples of parenting issues are bedwetting, behavioral problems, developmental delays or disabilities, learning disabilities, mental health conditions including depression and anxiety, medical problems that interfere with parenting abilities (e.g., epilepsy), parental substance abuse or addiction, sexual acting.
Many parenting issues can be resolved with patience, communication, and a little creativity. But some may require professional help. If you are experiencing parenting issues, it is important to seek help as soon as possible. The earlier the problem is addressed, the sooner you and your child can start getting the help you need.
Types of Parenting Issues
Parents need to be aware of the different types of parenting issues that they may face to be better prepared to deal with them. If they are having difficulties with one or more aspects of parenting, then they should seek professional help to get the support that they need.
Difficulty in child behavior and discipline
This is the most common type of issue in parenting. Many parents will experience significant difficulties when they try to deal with their children's behavior, such as lying, disobedience, tantrums, and so on.
Difficulty in child discipline
This is closely related to difficulty in child behavior and discipline. Many parents will have problems with certain forms of discipline such as spanking, time-out, taking away privileges, or grounding their children.
Difficulty in communication
Many parents find it difficult to communicate with their children, especially as they get older. This can be due to a lack of understanding on the part of the child, or a lack of understanding on the part of the parent.
Lack of nurturing
Many parents have a very difficult time showing love for their children, and this can lead to a lack of nurturing. Some children may start to feel unloved or unwanted as a result. This can lead to various problems such as a child simply not cooperating, self-destructive behaviors such as eating disorders, drug addiction, and so on.
Difficulty in child guidance
This can be very difficult for parents to deal with because they may not be aware of the problems that their children are having. Or they do know but do not know how to approach them.
Types Of Parenting Styles
There are four main types of parenting styles that parents use with their kids today. These are Authoritarian, Authoritative, Permissive, and Uninvolved. Each type of parenting comes with its own set of behaviors that enable you to determine which type of parenting is being used on your child.
Authoritative Parenting Style
In an authoritative parenting style, both parents can show their kids that they are loved, but also keep their boundaries intact. Children need to know where they stand with their parents as well as what behavior is expected out of them. Authoritative parenting allows for open communication, which is key to a healthy relationship with your child.
Uninvolved Parenting Style
Uninvolved parenting is the complete opposite of authoritative parenting. With uninvolved parenting, the child may not even know who their parents are. This type of parenting leaves the child feeling neglected and can often lead to behavioral problems.
Permissive Parenting Style
Permissive parenting is another negative and incorrect parenting style. Parents who use this type of parenting seem to be more worried about their child's happiness rather than their behavior. This leads the child to become demanding, disrespectful and can lead to expressing emotions inappropriately.
Authoritarian Parenting Style
Authoritarian parents are what you would call "strict" parents. They expect their children to obey them without question and often use punishment as a way to get their children to behave. This type of parenting can often lead to the child feeling resentful towards their parents, and can even cause the child to act out.
How can therapy help with Parenting Issues?
Therapy may be able to help those who are struggling with parenting issues. The therapist can listen to any concerns that parents have and provide support as they work toward their goals.
Additionally, the therapist may teach effective parenting strategies that the individual can use to improve their relationship with their child/children. A therapist may also teach communication skills that will aid the relationship between parents and their children.
Parents who have a child with a disability or a mental illness may benefit from therapy as well, not only so they can learn effective strategies. So they can talk about any frustrations or feelings of isolation that they experience.
If you are experiencing difficulties with parenting, it is important to seek help. You can ask your physician for a referral to find a therapist, or you can seek out individual therapy on your own.
Therapy options for Parenting Issues
Many other types of therapy can be helpful for parenting issues. It is important to find a therapist who understands your specific needs and can help you address them. With the help of a therapist and opted therapy, you can overcome any parenting difficulties you are experiencing and become a more effective parent.
Cognitive-behavioral therapy
It is a type of therapy that helps people change the way they think about and behave around others. This type of therapy can be helpful for people who have difficulty managing their emotions or who engage in problematic behaviors like yelling or insulting their children.
Family systems therapy
This therapy helps to address problems within the family system. This type of therapy can be helpful for families who are struggling with communication issues, conflict, or parenting difficulties.
Positive reinforcement approaches 
They involve reinforcing positive behaviors and providing positive feedback to children. This type of therapy can be helpful for parents who want to increase their child's positive behaviors or who are struggling with discipline issues.
How to find a Parenting Counselor?
TherapyMantra can help you find a parenting Counselor near you. We have over 500+ therapists listed on our therapist directory. You can follow the following steps to find a good Parenting Counselor:
First, ask your family doctor or anyone else you are seeing for a referral for a Parenting Counselor. 

The next thing you'll want to do is ask your friends and loved ones for referrals.

The next thing you'll want to do is look online. Many websites help people find therapists/counselors in their area who can address things like Parenting Issues.
10,000+ Happy & Healed patients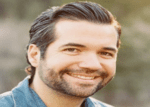 "I was at my wit's end with my teenage daughter. She was rebellious, disrespectful, and I had no idea how to make her listen to me. After just a few sessions with the counselor at Therapy Mantra, things were already starting to improve. Now my daughter is more cooperative and we're getting along much better."
Kevin,
1 year on TherapyMantra